Food Foto Contest 2023
SFR's Food Foto Contest is back!
Whether your favorite images are of finely plated restaurant dishes; home-cooked successes; gorgeous ingredients from the garden; or other artful interpretations, we hope you'll share them with the class.
Two grand prize winners earn $100 cash prizes from our advertising partners, and will be featured in our upcoming Restaurant Issue.
There is no limit to the number of entries each photographer may make.
All entries must be complete by midnight March 31.
Photos must be submitted electronically at the highest resolution possible, preferably 300 DPI.
Please include caption information including when and where the photograph was taken, and the chef, mixologist and/or restaurant if applicable. (New Mexico locations only, please.)
Entrants must provide a contact email address.
Questions, contact Julie Ann Grimm at 988-7530 or editor@sfreporter.com
Submission includes consent to reproduce your photo in SFR publications and digital platforms. Entry fees support our larger mission of quality journalism.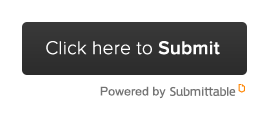 SPONSORED BY: